WE'LL SELL YOUR HOME
AND EVERYTHING INSIDE!
Our expert team can help you sell your home faster, but we don't just stop there. We can help you sell the contents of your home as well!
LEARN MORE
YOUR LOCAL EXPERTS
IN COMMERCIAL REAL ESTATE
The Bullock team has the most commercial real estate experience in the area, giving you the edge you need in your next commercial real estate transaction.
LEARN MORE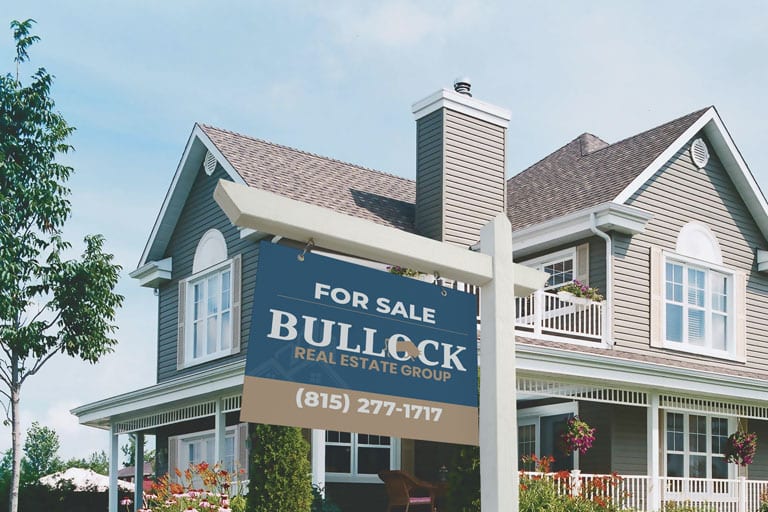 Selling your home just got a lot easier!
Bullock Real Estate Group
Bullock Real Estate Group brings a strategic yet personable approach to the home/ business buying and selling process. Bullock has built a reputation for their refreshingly friendly customer care and proven ability to guide buyers to obtain the best value for their dream property, and to assist sellers to a smooth, stress-free sale of their property.
We will help you set the right price, prepare your home for sale, attract the right buyer, prevent costly mistakes.
We'll help you find the perfect property or location for your business.
Now more than ever, if you are buying or selling a home, you need the special skills, experience and expertise of a realtor.
We have a reputation in customer service and expertise! Whether it's buying a home, selling your business, and everything in between, we can help!
scottret
Zillow - 10/15/2020
Sold a Single Family home in 2020 in Mendota, IL.
Went above and beyond to make sure everything possible was done get my property sold. From helping to bring back some curb appeal to being available to answer my questions, Jamie did it all. I highly recommend Jamie for all your real estate needs.
melcohen6666
Zillow - 09/12/2019
Sold a Single Family home in 2019 in Ottawa, IL.
JAMIE WAS VERY HELPFUL AND HAD GREAT KNOWLEDGE . SHE WAS AGGRESSIVE AND GOT ME FULL ASKING PRICE FOR OUR HOME . IF I WERE TO LIST AGAIN I WOULD DEFINITELY CALL JAMIE . THANKS FOR ALL Jamie.
JC6908
Zillow - 09/12/2019
Bought a Single Family home in 2019 in Streator, IL.
Jamie is very professional and moves extremely fast when her clients need something. I was very pleased with her as my agent. Every step of the way she was there to answer any and all questions and requests that I had. I would highly recommend her!!!!!
lilalhammer
Zillow - 09/12/2019
Sold a home in 2019 in Farm Ridge, Grand Ridge, IL 61325.
Great from the start to the finish Would definitely deal with her again Kept us up to date on everything going on Even found a closing lawyer that didn't charge us tons of money Jamie will take care of all your real estate needs
manuet badachi
Zillow - 07/08/2019
Bought a Single Family home in 2018 in Peru, IL.
Jamie was amazing to work with, she was always going out of her way to make sure I was satisfied. She made the entire process fast, easy & most importantly very efficient. I would definitely recommend Jamie Unholz.
tacmedic3098
Zillow - 03/13/2019
Bought a home in 2018.
Jamie is extremely knowledgeable about the area, real estate climate, and properties!! She is not overbearing and pushy like many agents. I'd highly recommend her to anyone listing, or looking for a home!! Jamie was a tremendous help when I contacted her to help me find a home!!
Tara Morgan
Facebook - 07/28/2019
I would like to say anyone looking to buy or sell a property should go through Jamie, she is outstanding and works extremely hard for her clients, fast and efficient and always in contact, you won't be disappointed in anyway
Shari Lynn Bushrow
Facebook - 05/05/2018
Jamie is fantastic! She works hard for her clients. Even though the property I was selling wasn't much she did a great job at marketing it, and getting the right buyer. Thanks much Jamie, and Remax! Great experience for a first time home seller!
What realtor goes with such drive, perseverance, passion and an enormous patience is a who you want when sellling or buying a property. The market, the knowledge, the quirks of so many people involved and yet, at the end of the day "this realtor " Jamie Perino, knocks it out day, night, week days and weekends. The sale of my house presented some great challenges for everyone and yet, everything worked out great. Thank you Jamie!, for the tremendous results of getting this job done! You are awesome 👏!!!!!